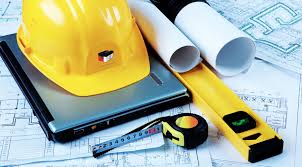 CSCS Mock Test Full 50 Questions 2019
Welcome to the first of our Free Full-length interactive CSCS Mock Tests, here you will be able to select the answer using your computer mouse or if you have a touch screen just select the right answer with your finger. At the end of the exam, you will be presented with your score and be told whether you have passed or failed with the minimum score.
On this Free CSCS Mock test, we have given you the full 50 multiple choice questions, this will give you the feel for sitting your real exam, you will need to get at least 45 correct answers to pass the test. Read more about the CSCS Test Cost.
If you are planning on taking your CSCS test soon, then you will need to get in as much practice as possible.  As with the real test, you will come across some questions that will need single answers but also questions that will require you to select more than one answer.
This full 50 multiple choice questions CSCS mock test covers a wide range of topics from working at heights to health and safety, this is a good way to base your knowledge on the core CSCS topic if you are after your labourer or operatives card.
These 50 questions will be completely different from our first full CSCS practice test, so if you've already completed that test, you won't have to answer the same questions again. Why not check out some of our other CSCS practice questions such as our test for CSCS Test for operatives and specialists. You must answer all questions before you can get your final results on this CSCS Mock Test. Good luck!
CSCS Practice Test
You have 45 minutes to answer 50 multiple choice CSCS Mock Test questions for Operatives and Specialists. You need to answer at least 45 out of 50 questions correctly to pass.
Competition Time
Every month we will be giving away a £10 Amazon Voucher to 1 lucky reader.

All you have to do is Leave a comment below, tell us how you got one with this CSCS mock test. Also if and when you have your test booked at a local centre.

Additional CSCS Mock Test Questions
Emergency CSCS Mock Test Start
We decided to add some more CSCS Mock Test questions for you to try as a bonus. For this ones you will need to make a note of your answers and, you will be able to see all correct answers after the test.
Fires that are fueled by ________ are the only type in which you should use a water fire extinguisher on.

Electricity
Wood, textiles, solid materials, and paper
Liquids that are flammable
Gases that are flammable
What types of materials fuel a class A fire?

Class F Fires
Class D Fires
Electrical Fires
Class B Fires
A band of what color is displayed by fire extinguishers containing foam?

Black
Red
Blue
Cream
A fire alarm can be activated by who while on the worksite?

The manager is the only one who can activate the fire alarm
The health and safety rep is the only one who can activate the fire alarm
The supervisor is the only on that can activate a fire alarm
Anyone on the worksite who discovers the occurrence of a fire can activate the fire alarm
A band of what color can be found on fire extinguishers containing Carbon Dioxide?

Red
Cream
Black
Blue
A band of what color can be found on fire extinguishers containing water?

Black
Red
Yellow
Blue
If you discover a fire on the worksite and are not trained on how to properly use a fire extinguisher; what do you do?

Raise the alarm and then try to extinguish the fire
Try to extinguish the fire before sounding the alarm
Try to put out the fire, and if you fail, go grab your things and go home until further notice.
Sound the fire alarm and make your way to the fire assembly point.
The nozzle of a Carbon Dioxide tends to become _______ after it is used.

Very cold
Slightly warm
Warm
Extremely hot
You are responsible for reporting any working conditions on the worksite that are unsafe in nature?

Only the health and safety inspector
Only the onsite supervisor
Only the onsite Manager
Everyone that is on the worksite
Site inductions are important for who?

The supervisors only
The managers only
Everyone that will work onsite
The cleaners only
What is the main reason that an accident investigation takes place?

In order to find who is directly responsible for the accident
For any accident that was narrowly avoided
If an accident leads to someone's death
If an accident leads to an employee having to take time off work
If something discussed during the initial site induction confuses you; how do you address the situation?

Ask the presenter to explain further
Wait until your shift ends and ask a coworker
Go home and research the topic in order to find your own answers
Ask the health and safety rep when your shift ends
A near miss can be best described in what ways?

An unreported accident
An accident leading to time away from work
An accident that lead to death
An accident that was narrowly avoided
If you witness an accident take place on the work site, what do you do?

The person involved in the accident is responsible for reporting it, you should continue working and do nothing
You should immediately find your supervisor and report it
You should not report it in order to protect your coworker from disciplinary action
Only management handles health and safety concerns on the work site, you should continue working as normal.
A risk assessment provides information about what?

How you correctly go about reporting accidents on the work site
How many employees are currently working on the work site
The potential hazards relating to particular jobs and how you can safely carry out the job
How many hours you work each week to see if you are at risk for going over your hours.
What do you do if your friend was involved in a near miss?

Tell him that he should really be more careful next time
No harm no foul, keep working
Immediately report it to your supervisor
Tell him he needs to report it and then leave it alone
To whom do you go to in order to report a serious accident?

You should report a serious accident to the security guard onsite
You should report a serious accident to an HSE inspector
You should report a serious accident to your employer
You should report a serious accident to the police
At what point are you responsible for reporting a health and safety concern to your supervisor?

Anytime that there is a threat to your personal safety
Anytime that there is a threat to the safety of a coworker
Anytime there is a threat to the safety of a third party
All of these
How many points of contact should there be when using a ladder?

You should always have at least one point of contact
You should always have at least three points of contact
You should always have at least two points of contact
You should always have at least four points of contact
A health safety sign that means an action is mandatory is what color?

Blue and White
White and Red
Yellow
White and Black
In order to thrive; how many basic elements does a fire need?

1
2
3
4
Cream fire extinguishers contain which of the following materials?

Water
Carbon Dioxide
Dry Powder
Foam
Which of the following statements is untrue about manual handling?

Back braces are not made to increase the amount of weight a person is capable of carrying
You should avoid manual handling if you can use a mechanical lifting aide instead.
Side effects caused by manual handling can remain undetected for years
The risk of injury is eliminated when you wear a back brace.
After you use a fire extinguisher containing carbon dioxide; which of the following is known to happen to the nozzle?

It becomes extremely cold
It becomes warm
It becomes slightly hot
It becomes extremely hot
What should you do in the event that you are the first person to discover a fire?

Immediately leave the building
Immediately activate the fire alarm
Immediately go get your personal things and go home until further notice
Try and put out the fire with the closest fire extinguisher
Which of the following types of health and safety signs are in the shape of a triangle?

Mandatory
Prohibition
Hazard
No Smoking
If putting out a fire in a confined space, which of the following extinguishers should you avoid using?

Water and Foam
Foam and Carbon Dioxide
Carbon Dioxide and Dry Powder
Dry Powder and Water
What is required while you are working in a hearing protection zone?

You must stop using any equipment and/or machinery that is loud immediately
You should make sure you are wearing the correct hearing protection
You should avoid speaking to others because they could easily become distracted
You should work quickly in order to quickly exit the area.
A sign meaning "safe conditions" is what color?

Green
Blue
Yellow
Red
What type of extinguisher would a class F fire need?

A water extinguisher
A dry powder extinguisher
A Carbon Dioxide extinguisher
A wet chemical extinguisher
_____ is considered a safe voltage when electrical equipment is being utilized on the work site.

110 Volts
125 Volts
210 Volts
225 Volts
If you see the color blue on a fire extinguisher, what does this color inform you of?

That the fire extinguisher contains water
That the fire extinguisher contains Dry Powder
That the fire extinguisher contains Carbon Dioxide
That the fire extinguisher is empty and needs to be replaced
If you see a red and white sign that has a picture of a finger pressing a button with a fire beside it; what is the sign telling you?

Where you can find the fire assembly point
How to exit the building
Where the fire alarm is located
Where the fire extinguisher is located
If you trying to fight a fire caused by fuel; what type of fire extinguisher do you use?

Water
Dry Powder
Wet Chemical
Foam
The term PAT signifies what in relation to the construction industry?

Professional Appliance Testing
Portable Aptitude Testing
Portable Appliance Test
Professional Aptitude Test
Which of the following items found on the worksite is not required to undergo the process of a PAT test?

The coffee machine
A battery charger that you plug in
The coffee maker
A battery operated drill
If the body of an individual comes into contact with wet cement; which of the following conditions is most likely to result?

It would result in internal bleeding
It would result in chemical burns
It would have no effect
It would cause them to lose their hair
What would your second option be when deciding what fire extinguisher to use in order to tackle an electrical fire?

A fire extinguisher containing foam
A fire extinguisher containing water
A fire extinguisher containing wet chemicals
A fire extinguisher continuing dry powder.
Before you decide to carry a load, which of the following needs to be considered?

How far you will need to travel
If the path is clear and free from hazard
The dimension of the object and how much it weighs
All of these
The health and safety term RIDDOR is related to what?

The reporting of diseases and dangerous occurrences in the work place
It tells you exactly how you should perform your job safely
It is a manual that contains all of the proper techniques for manual handling on the worksite
It explains how chemicals should be used safely while on the worksite
Which of the following best describes tool box talk?

It is a detailed manual on safe methods for storing your tools
It is a detailed guide that outlines all tools approved for you to use while working on the worksite
It is a brief discussion covering a specific health and safety topic
It is a manual explaining where all of the toils can be found and which ones are right for which job.
Answers
B
A
D
D
C
B
D
A
D
C
B
A
D
B
C
C
C
D
B
A
C
D
D
A
B
C
C
D
A
D
A
B
C
D
C
D
B
D
D
A
C
Bonus CSCS Mock Test Questions
1. A Permit to work allows?
a. Untrained people to work without supervision.
b. Health and safety executive inspectors to visit the site.
c. The emergency services to come on to the site after an accident.
d. Certain jobs to be carried out under controlled conditions.
2. You are about to start a job. How will you know if it needs a Permit to work?
a. You do not need to know, permits to work only affect managers.
b. The health and safety executive will tell you.
c. You will be given a permit to work at the site induction.
d. You will not be allowed to start work until the permit to work has been issue.
3. Which type of accident kills most construction workers?
a. Contact with electricity.
b. Being run over by site transport.
c. Falling from a height.
d. Being hit by a falling object.
4. You can help prevent accidents by?
a. Becoming a first aider.
b. Reporting unsafe working conditions.
c. Knowing how to get help quickly.
d. Know where the first aid is kept.
5. Which of these could be confused with the early signs of Weil's disease?
a. Diabetes.
b. Influenza.
c. Dermatitis.
d. Hay fever.
6. You find pigeon droppings and a nest in the area where you are about to start work, what should you do?
a. Let them fly away before carrying on with your work.
b. Seek advice from someone and stop working.
c. Try to catch the pigeons.
d. Carry on with your work carefully.
7. There are many kinds of dust at work. Breathing them for a long time can cause?
a. Glue ear
b. Skin Cancer
c. Occupational asthma
d. Occupational dermatitis
8. You need to move a load that is heavier on one side than the other, how should you pick this up?
a. With the heavy side on your strong arm.
b. With the heavy side towards you.
c. With the heavy side away from you.
d. With the heavy side on your weak arm.
9. You need to move a load that might be too heavy for you, what should you do?

a. Get someone to help you.
b. Use an aid, such as a trolley or wheelbarrow.
c. Divide the load into smaller loads if possible.
d. All of the above.
10. You have been shown how you should be lifting a heavy load, after some thought you think you have a better way. How should you proceed?
a. Forget your idea and do it the way you have been told.
b. Ask your workmates to decide which way you should do it.
c. Ignore what you have been told and do it your way.
d. Discuss your idea with your supervisor.
11. When you climb a ladder, you must?
a. Have two points of contact with the ladder at all times.
b. Have two people on the ladder at all times.
c. have three points of contact with the ladder at all times.
d. Use a safety harness.
12. Tools and materials can easily fall from a scaffold platform. What is the best way to protect the people below?
a. Tell them you will be working above.
b. Make sure they are wearing safety helmets.
c. Tell the people below to stop work and clear the area.
d. Use brick guards to stop any items falling below.
13. You have been given disposable ear plugs to use, but they keep falling out. What should you do?
a. Stop work until you get more suitable one and are shown how to fit them.
b. Put rolled up tissue in each ear.
c. Throw them away and work without them.
d. Put two ear plugs in each ear so they stay in place.
14. You need to wear a full body harness, you have never used one before, What should you do?
a. Try to work it out for yourself.
b. Read the instruction book.
c. Ask someone already wearing a harness to show you what to do.
d. Ask for expert advice and training.
15. If you want to be a first aider, you should?
a. Buy a book on first aid and start treating people.
b. Watch a first aider treating people then try it yourself.
c. Ask if you can do a first aider's course.
d. Speak to your doctor about it.
16. If someone falls and is knock unconscious, what should you do?
a. Give them mouth to mouth resuscitations
b. Slap their face to wake them up.
c. Turn them over so they are lying on their back.
d. Send for medical help.
[sociallocker]
Answers
1. D
2. D
3. C
4. B
5. B
6. B
7. C
8. B
9. D
10. D
11. C
12. D
13. A
14. D
15. C
16. D
[/sociallocker]
We hope you have enjoyed these CSCS Mock Test Online questions and if you would like to keep practicing, check out our other CSCS Practice Exams here.
I created this site back in 2011 with the aim to help you in getting your CSCS card and at no cost to you at all. We hope that you find this site useful and please drop us a message if you need any help or have any questions. Find out more about us here.