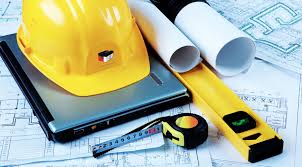 Welcome the first of our interactive CSCS Mock Tests, here you will be able to select the answer using your computer mouse or if your have a touch screen just select the right answer with your finger. At the end of the exam you will be presented with your scored and be told whether you have passed with the minimum score.
On this CSCS Mock test we have given you the full 50 questions, this will give you the feel for sitting your real exam, you will need to get at least 47 correct answer to pass this exam.
If you are planning on taking your CSCS test soon then you will need to get in as much practice as possible.  As with the real test you will come across some questions that will need single answers but also questions that will require you to select more than one answer.
This full 50 question CSCS practice test covers a wide range of topics from working at heights to health and safety, this is a good way to base you knowledge on the core CSCS topic
These 50 questions will be completely different from our first full CSCS practice test so if you've already completed that test you won't have to answer the same questions again. You must answer all questions before you can get your final results. Good luck!
Leave a comment below to tell us what you thought and how you got one with your mock test.